.
List of products by brand Aguila
.
.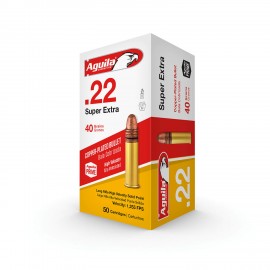 KILL MORE BULL'S-EYES.
These high-velocity rounds are perfect for target shooting or plinking and provide tight groupings. The copper-plated bullet provides excellent accuracy, consistent performance, and smooth cycling.
Product available with different options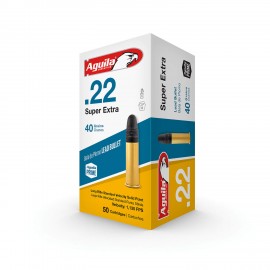 A TIN CAN'S WORST ENEMY.
Our standard velocity round is guaranteed to deliver optimal performance at an all-too-affordable price, making it the perfect plinking or target round.
Last items in stock