.
.
.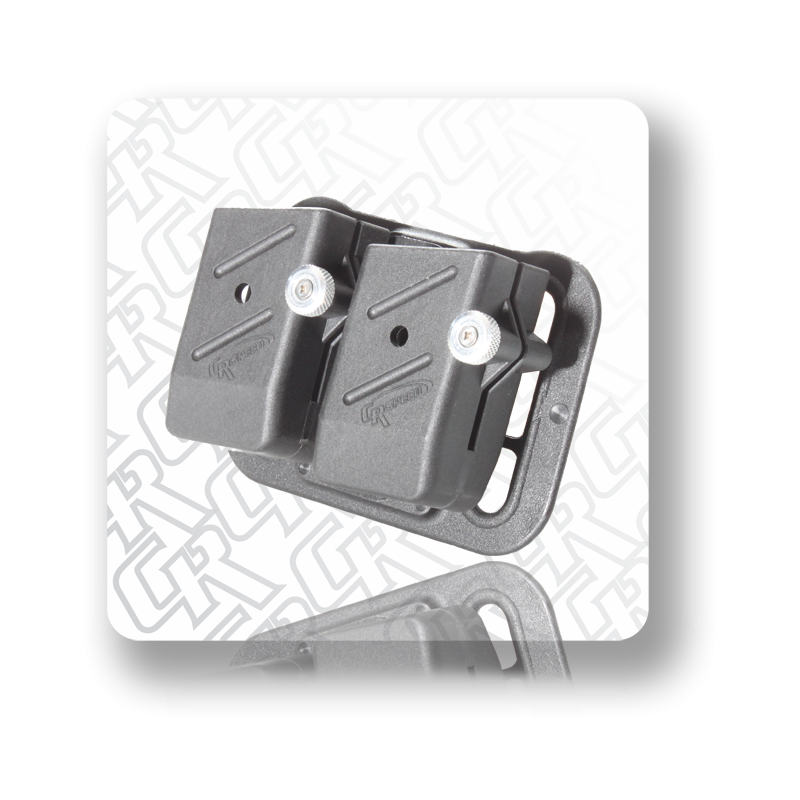 Scroll muis om in of uit te zoomen
CR Speed Double Duty Pouch
CR Speed Double Duty Pouch
Beschikbaarheid:
Niet op voorraad
CR Speed Double Duty Pouch
Multi Mag Fit & Ambidextrous the Secure Double Mag Pouch is unlike any other Mag Pouch on the Market, supplied with Inserts that can be added or removed to fit a variety of popular pistol magazines. The Secure Double Mag Pouch is also supplied with large retention adjuster knobs, which allows you to make fast & easy retention adjustments. The ambidextrous design also makes it equally compatible for Left or Right-handed shooters. Speedy retention adjustment, Fully ambidextrous, Multiple magazine fit "from one pouch" Easy angle adjustment Avaialable In Black, Red, White & Blue Quality construction.
One Pouch for a multitude of different magazines.

Ambidexterous construction.

The Secure Double Pouch is available in many colors - to represent Country or Team Colors.
Versa-Pouch will accept the following magazines
High Capacity"STI, SV, SPS, Springfield Armory, Para Ordnance, Bul M5, Kimber & Charles Dally Hi Cap etc."· Most 9mm & 40 S&W Double Stack Mags"Beretta 92 & clones, Tanfoglio, CZ 75 & Clones, HK USP 9mm / 40, pringfield XD S&W, Sig Sauer etc."· Glock"All Small frame Glock mags. Sub-compact, compact & fullsize 9MM & 40S&W models "Single Stack 1911 Mags.
Drummen Custom Guns
Gerelateerde producten 01